Lake Vermilion Ice Out update…..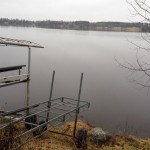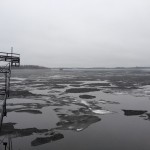 Everett Bay is down to just the stubborn remnants that the wind decided to deliver right to the resort shoreline. The first two pictures are from the east end of the bay near the narrows, with open water as far as the eye can see! The 3rd picture is the same location on Big Bay, that yesterday had all this dark ice off in the distance before the wind brought it toward the end of the peninsula. Black as can be with many smaller parts broken off. There is a huge area of open water just beyond this weak ice. Blow wind blow!!!
Dave put a boat in today and it fired on the first turn! Gonna be a great year!!! If you are on the book, we are looking forward to seeing you. If you are pondering a June visit – now is the time to act. The first 4 weeks of June are either full or down to one cabin, so don't delay.
Subscribe to our Blog!

Archives

Categories